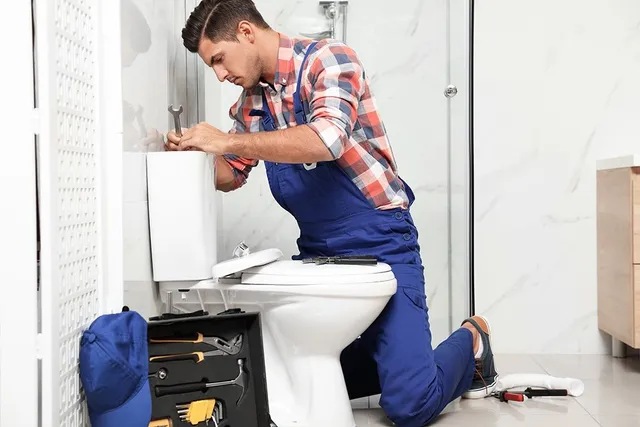 Toilet installation is an essential aspect of home renovation or maintenance, and it's a task that needs to be done right the first time. However, the question arises: should you do it yourself or hire a professional? While many homeowners might be tempted to tackle toilet installation on their own to save money, it's not always the best idea.
Pros of DIY Installation
Experienced DIYers can save money and gain satisfaction from doing it themselves.
You have control over the project and can customize it to your liking.
You can learn new skills and gain plumbing knowledge.
Cons of DIY Installation
Toilet installation is more complicated than simply replacing an old toilet, and requires intermediate to expert skills.
If not done correctly, it can cause plumbing problems such as leaking, flooding, or an unbalanced toilet.
It may take a lot of time and effort, especially for those who are inexperienced.
It can be difficult to troubleshoot any problems that may arise.
Factors to Consider for DIY Installation
Experience: Have you installed a toilet before or have a similar experience? Do you have the necessary tools?
Time: Do you have enough time to devote to the project?
Tools: Do you have all the necessary tools, including special equipment such as spacers and wax seals?
Why Hire a Professional?
If you are unsure about your DIY skills or lack the necessary tools, it is best to hire a professional plumber. Here are some reasons why:
Professional plumbers have the necessary plumbing skills and knowledge to install toilets correctly and avoid potential hazards.
They have the appropriate tools and equipment to ensure a smooth and efficient installation.
They can troubleshoot any problems that may arise during the installation process and prevent future plumbing issues.
They can help you comply with building codes and regulations.
They provide peace of mind and guarantee their work.
This post was written by Joey Denick. Joey is the Owner and Operator of Clog Kings. At Clog Kings, LLC, we pride ourselves on our dedication and efficiency. We know you don't have time to waste. That's why we work fast to get your home or commercial building back up and running in no time. If you are looking for plumbers in St.Petersburg FL then look no further because we got you covered!